days
hours
minutes
seconds
days
hours
minutes
seconds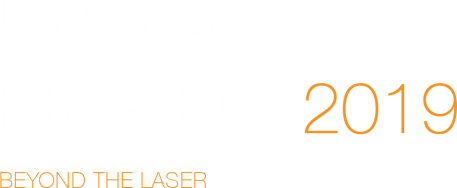 What is Elevation Mastery?
Lumenis has designed a series of workshops to help lead our client's success in EMEA.
The Lumenis team is coming to a city near you to share best practices on combination treatments, marketing tips and practice building initiatives. You will be also introduced to the latest innovations in the Lumenis product family.
Get ready for a hands-on educational course on laser and radiofrequency technology.
Cities we are visiting:
UK - London (Thursday, June 06, 2019)

Serbia - Belgrade (Monday, June 08, 2019)

Netherlands - Utrecht (Monday, July 01, 2019)

Switzerland - Zürich (Thursday, July 04, 2019)

Ukraine - Kyiv (Wednesday, July 24, 2019)

Ireland - Dublin (Monday, August 12, 2019)

France - Paris (Saturday, September 21, 2019)

Italy - Rome (Friday, September 27, 2019)

France - Lyon (Saturday, October 5, 2019)

Italy - Bergamo (Thursday, October 17, 2019)

UK - London (Monday, October 28, 2019)

Egypt - Cairo (Monday, November 4, 2019)

Greece (Wednesday, November 13, 2019)

Italy - Naples (Friday, November 15, 2019)

Israel - Tel Aviv (Thursday, November 21, 2019)
By submitting this form you consent to the use of your data in accordance with our Privacy Statement, including for e-mail marketing. Sharing 3rd party data with us is subject to prior consent of the data subject.
Learn how to best utilize your Lumenis device / manage complex skin and hair removal cases / Hand-on workshops by experts.

New marketing materials will be launched for your clinic.

Discover key findings from our 'aesthetic trends' report and what it means for you.

This year, Lumenis launched multiple devices (focus: Hair removal, Face, body, tattoo and skin pigmentation). Learn how this will impact the U.K. market and your patients' experience.

Exchange ideas and knowledge with industry peers.
For half a century, Lumenis has invested multi-millions to develop industry-first, energy-based devices that have changed the landscape of aesthetic treatments. The Lumenis commitment to healthcare is backed by its 200+ patents and 80,000+ systems around the world.